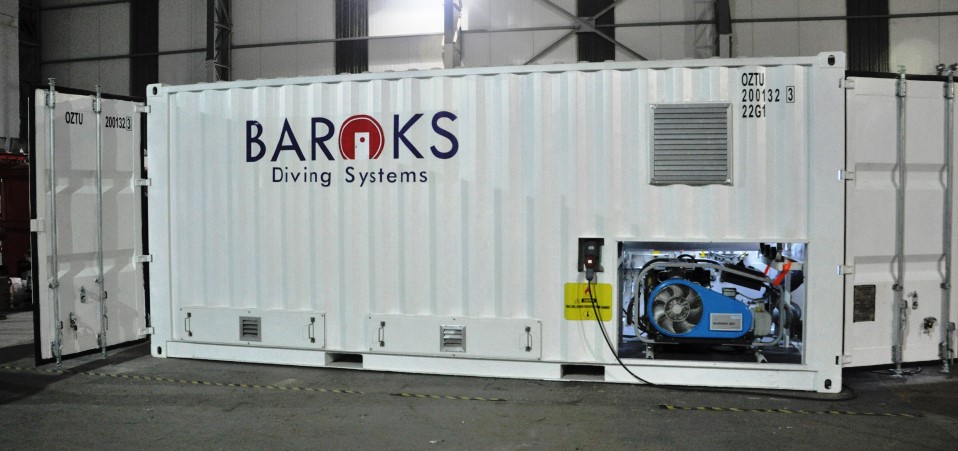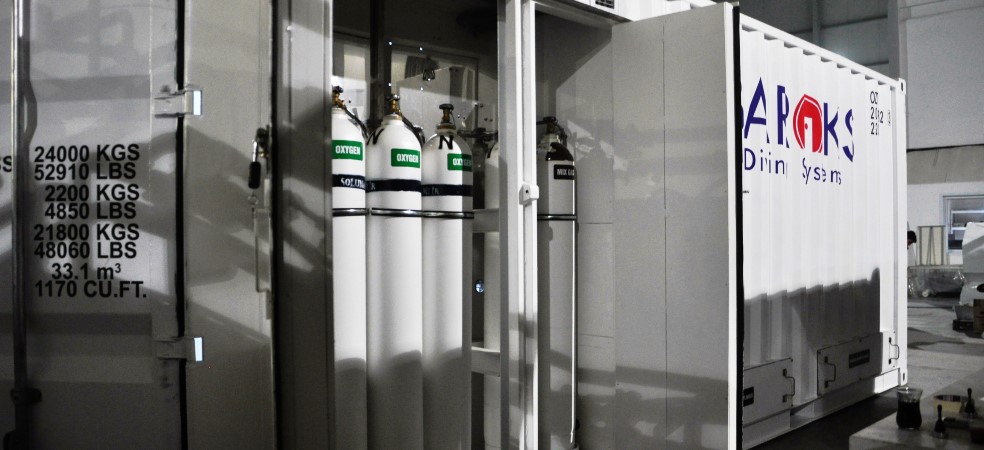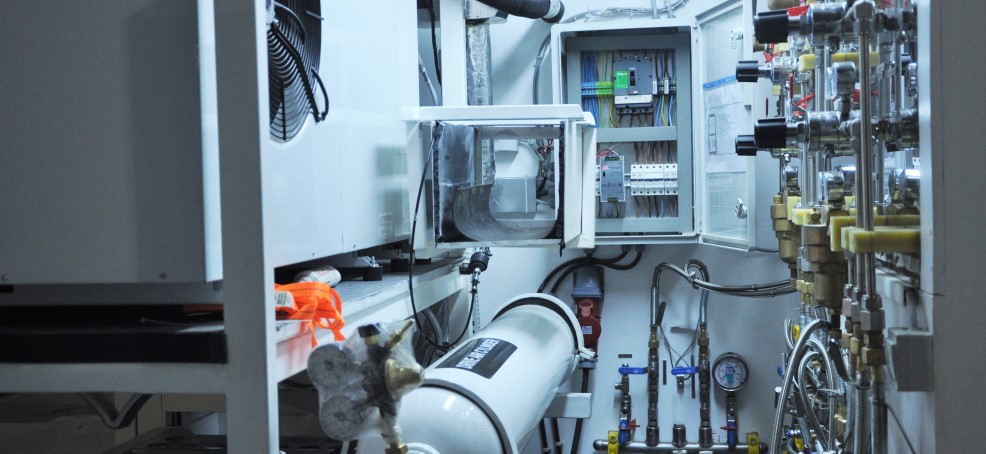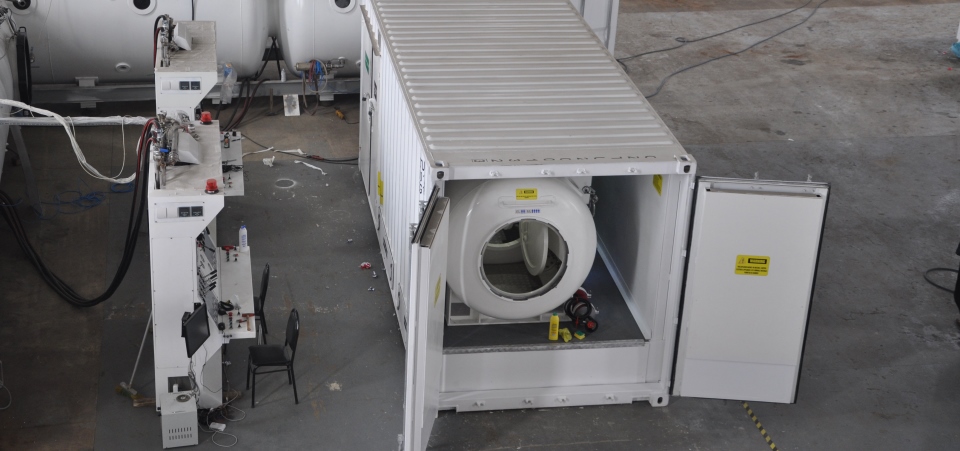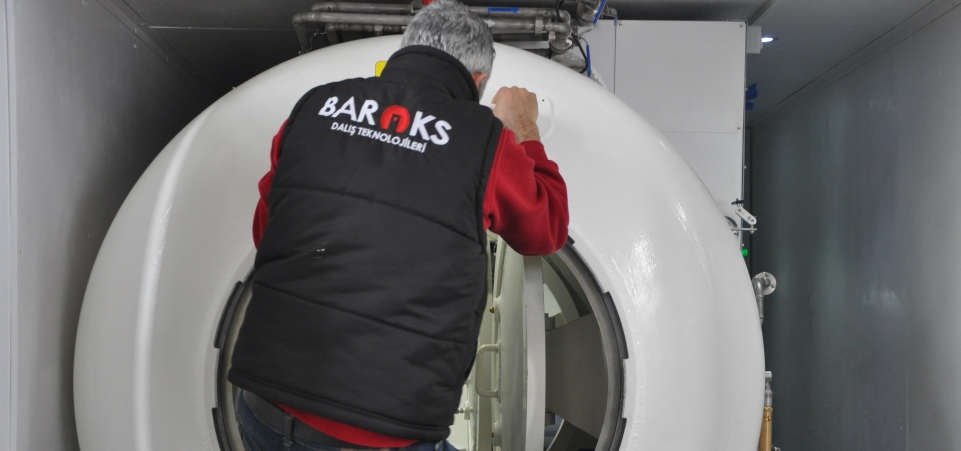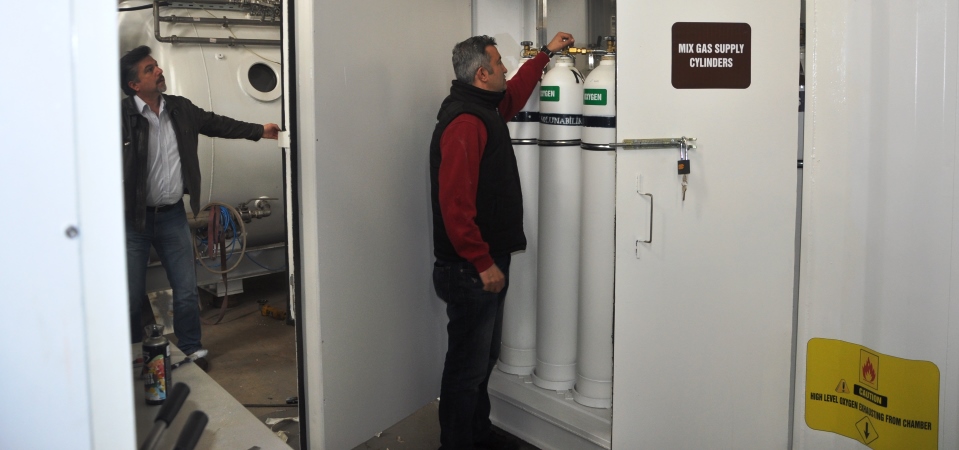 Baroks can produce all-in-one containerized diving chambers specific to your requirements. Diving chamber, compressors, air tubes, gas tubes, control panels etc. are brought together in a compact way. In that way you can have your diving system transportable and easy to maintain.
ISO Standard containers customised according to the customer requirements.
Chamber Container :
Equipped with diving chamber, doors on the container for easy access.
Thermal insulation and noise reduction isolation is made on the walls of the container.
Service Container :
Air supply compressors and tubes are placed and mounted securely to the container. Dive control panels are specially mounted.and connected to the diving chamber.